Welcome to family pension Farkys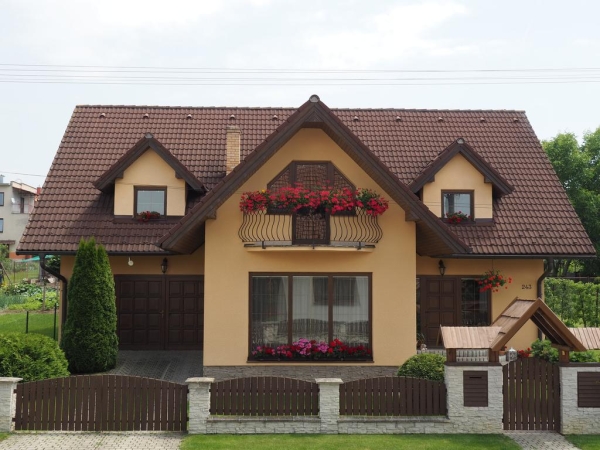 We speak very good English, Russian, mówimy dobrze po polsku.
The family pension FARKYS is situated in a silent part of the village Jamník. Its advantageous position and the position of the village on the crossroad of the main route through Spiš region, makes possible to admire natural beauties, historical remembrances and nearby ski resorts.
The pension is fantastic starting point for cycling tours and touristic trips, mainly to the gorges of Slovak paradise – Čingov (14 km), Levoča hills (18km), Dreveník (16km), Dobšinská ice cave (35km). You can visit historical remembrances of Spiš region – Spiš castle (15km), Spišská kapitula (14km) and historical towns – Levoča (16km), Kežmarok (31km), or even gothic churches in Žehra (16km), in Spišský Štvrtok (21km), or the manor – house in Markušovce – Dardanely (6km).
If you like relaxing near water, you can visit swimming pool or swimming – bath in winter in Spišská Nová Ves (10km), or thermal swimming pools in Vrbov (25km) or in Poprad (31km), or dams Dedinky (36km) or Ružín (35km).
During winter you can ski in near ski resorts. The best-known is Plejsy – Krompachy (18km) which is the resort of European quality. There is a new ski resort Ski – Centrum Levoča (18km) and two smaller ski resorts Rittenberg - Spišská Nová Ves (13km) and Poráč – Brodok (19km).